Umbrellas / Parapluies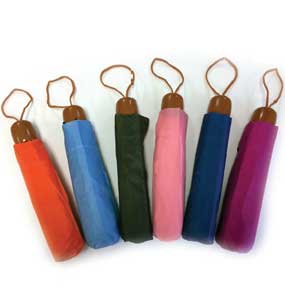 Items such as beach and regular umbrellas will help you maximize sales in your retail
environment without any worries. We have the super popular Bubble Umbrellas always in stock

Des items comme les parapluies et parasols vous aideront a maximiser vos ventes aux
détails sans soucis. Nous avons les parapluies bulles toujours en stock.

Click a link below for more information:

Umbrellas/Parapluies [PDF]
Umbrellas/Parapluies Fun-Brella [PDF]
Umbrellas/Parapluies Gamme Noir [PDF]
Beach Umbrella [DOC]
Parapluie [DOC]
Presentoir [XLS]

Click here to download the price list (members only).

Tip: print the price list (order form) for easy ordering.


Click here to return to Products/Produits.





17 505, Val d'Espoir, Saint-Janvier, Mirabel, (Quebec) Canada J7J 1M3
T. 450.435.4161 | 800.561.4161 | F. 450.435.6150 | F. 888.435.6150
LesEntreprisesADS@gmail.com | www.adsinternet.ca

Products | Terms | History | Trade Shows | Documents | Contact
Home