Electronics / Electroniques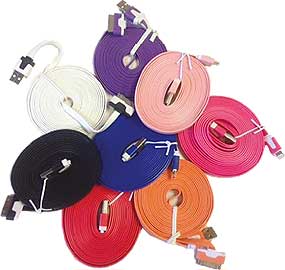 Accessoires pour téléphone cellulaire. Corde data 3', corde data 10', chargeur mural ou pour auto,batteries d'urgence, etc... pour Iphone4, Iphone5 et androïde.

Iphone4, Iphone5, smartphone, data cords, chargers, emergency power bank and more...

Click a link below for more information:


Master Electronique Portrait [PDF]
Master Electronique Landscape [PDF]

Click here to download the price list (members only).

Tip: print the price list (order form) for easy ordering.


Click here to return to Products/Produits.





17 505, Val d'Espoir, Saint-Janvier, Mirabel, (Quebec) Canada J7J 1M3
T. 450.435.4161 | 800.561.4161 | F. 450.435.6150 | F. 888.435.6150
LesEntreprisesADS@gmail.com | www.adsinternet.ca

Products | Terms | History | Trade Shows | Documents | Contact
Home