New Products / Nouveaux Produits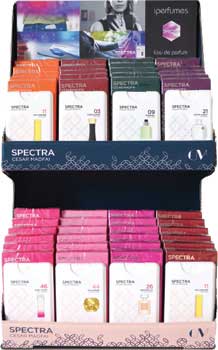 Toutes les nouveautés qui se sont ajoutées au cour de l'année.

This section features all the new products introduced during the year.

The latest addition is Ona; alcohol free home diffusers and car diffusers.
Ona Car and Home [PDF].
Ona Home [PDF].
Ona Car [PDF].

Click a link below for further pricing and information on other newer lines:

Click here to download the price list (members only).

NEW MoYou Nails (more information at moyou.ca)


Click here to return to Products/Produits.





17 505, Val d'Espoir, Saint-Janvier, Mirabel, (Quebec) Canada J7J 1M3
T. 450.435.4161 | 800.561.4161 | F. 450.435.6150 | F. 888.435.6150
LesEntreprisesADS@gmail.com | www.adsinternet.ca

Products | Terms | History | Documents | Contact | Home