Cattier argile verte/green clay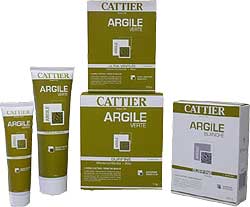 We are please to introduced Cattier line of argyle beauty masks. The clay is very good to rejuvenate the skin and it is all natural.

Ils nous fait plaisir d'introduire la ligne de produit d'argile de Cattier, un produit tres populaire et naturel pour les soins de la peau.


Click a link below for more information:

Click here to download the price list (members only).

Tip: print the price list (order form) for easy ordering.






Click here to return to Products/Produits.





17 505, Val d'Espoir, Saint-Janvier, Mirabel, (Quebec) Canada J7J 1M3
T. 450.435.4161 | 800.561.4161 | F. 450.435.6150 | F. 888.435.6150
LesEntreprisesADS@gmail.com | www.adsinternet.ca

Products | Terms | History | Trade Shows | Documents | Contact
Home