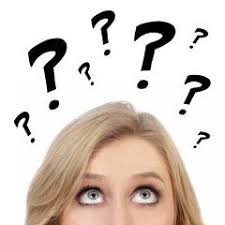 Questions et Réponses / Frequently Asked Questions
SVP, Vous référez à la section Q&R pour les questions courantes.Si vous avez besoin de plus de renseignements ou si vous avez des questions spécifiques, prière de nous envoyer un courriel à l'adresse suivante:
info@ADSInternet.ca
Please refer to our FAQ for answers to common questions. If you need more help or you have a question not addressed on here, please email us at
info@ADSInternet.ca
and our team will reply back as soon as possible.
QUEL SONT LES DÉLAIS DE LIVRAISON? / HOW LONG DOES IT TAKE TO DELIVER?
Nous expédions en moins de 72 heures. Canada: Entre 7-15 jours ouvrables pour la livraison,
Extérieur du Canada: Normalement, moins de 15 jours ouvrables. /



We ship within 72 hours Canada:  Between 7 – 15 working days for delivery
Outside Canada:  Usually within 15 days, but varies based on destination.
COMBIEN COÛTE LE TRANSPORT? / HOW MUCH IS SHIPPING?
Les frais de transport au Canada sont +/- 8-10%. Nous expédions à l'extérieur du Canada, S.v.p nous contacter à:
info@ADSInternet.ca
et nous acquiescerons à votre demande ( Veuillez prendre note que des frais supplémentaires s'appliquent sur les expéditions à l'extérieur du Canada.) Les frais de transports des envois internationaux dépendent de la destination et du volume des colis /
Shipping within Canada is +/- 8-10% . We will gladly ship outside of Canada. If you require shipping outside of Canada, please contact us at
info@ADSInternet.ca
and and we will be happy to process your request (Please note that additional shipping charges will apply for any shipment outside of Canada.) Shipping fees for shipments outside of Canada depend on the country of delivery and the volume of the parcel.
QUEL EST LE MINIMUM DE COMMANDE? / WHAT IS THE MINIMUM ORDER?

$250.00 pour ouvrir un compte / $250.00 to open an account

ETES-VOUS OUVERT AU PUBLIC?/ARE YOU OPEN TO THE PUBLIC?
Non,notre site Web est pour les acheteurs de magasins / No,our website is for store buyers .
QUELS SONT VOS MODES DE PAIEMENTS? / WHAT ARE THE PAYMENT METHODS?

Any major credit cards are accepted.
HOW DO I USE MY FANTASTIC NEW STAMPING SETS? WATCH THE VIDEO
How-To: Remove the blue protective sticker from the image plate. Apply a dab of nail polish onto the desired design, making sure you cover the whole image. Scrape off the excess and then quickly roll your stamper once from one side to the other and, using the same rolling motion, onto your nail. If you have problems, we recommend that you lightly file the stamper with a standard nail file – that should do the trick.